Baubles & gift wrap for illustrative purposes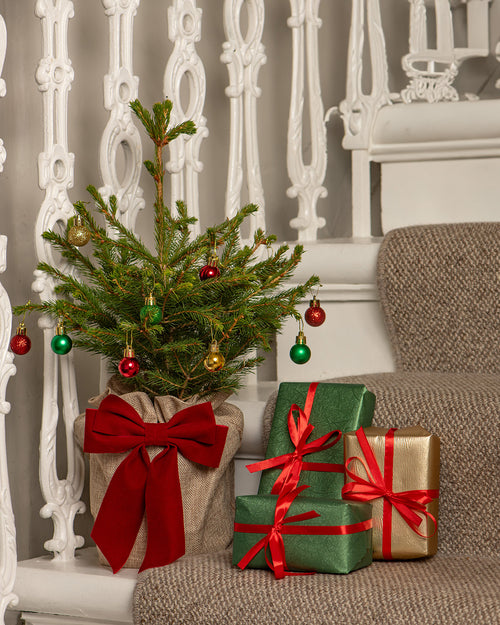 Baubles & gift wrap for illustrative purposes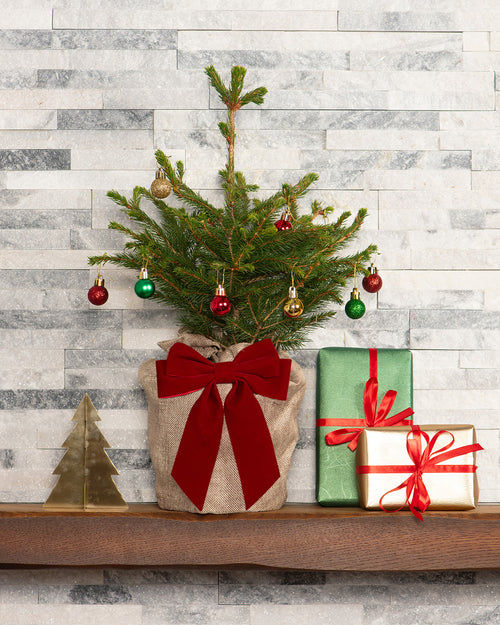 Baubles & gift wrap for illustrative purposes
Baubles & gift wrap for illustrative purposes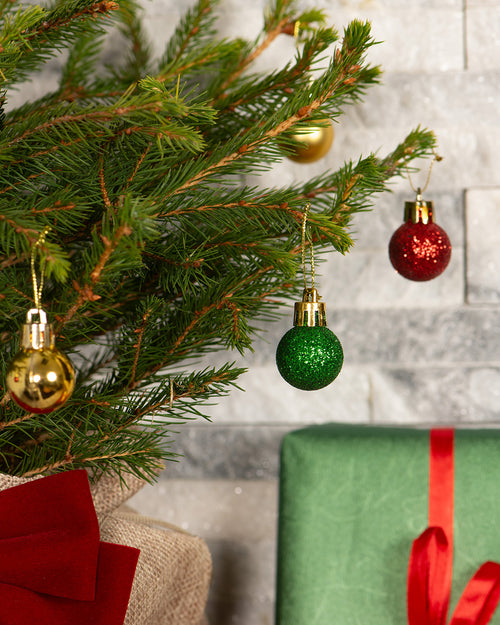 Baubles & gift wrap for illustrative purposes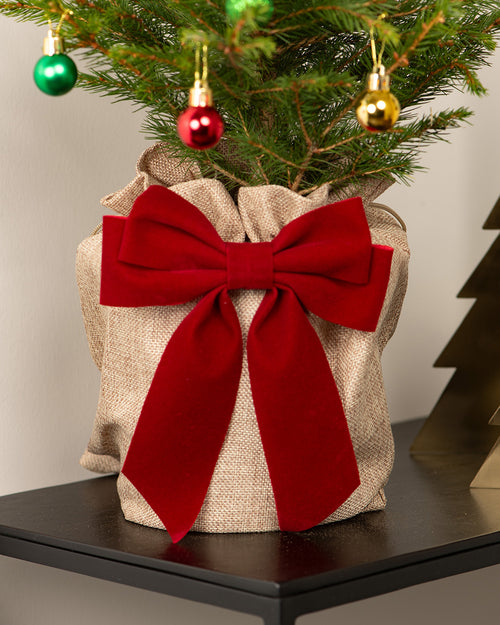 Norway Spruce Pot Grown Tabletop Christmas Trees
This Norway Spruce Tabletop Tree guarantees a Christmassy, festive touch in your home, without taking up a lot of space and causing hassle. Mini pot grown trees are also very traditional and ensure any coffee table or sideboard is full of the magic a larger tree brings.

Delivery information
More info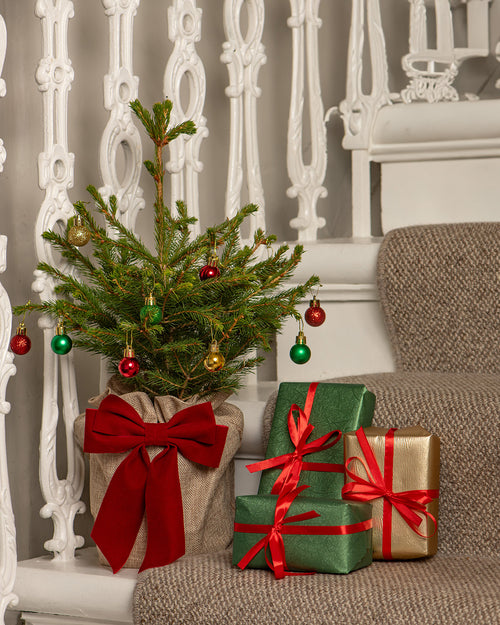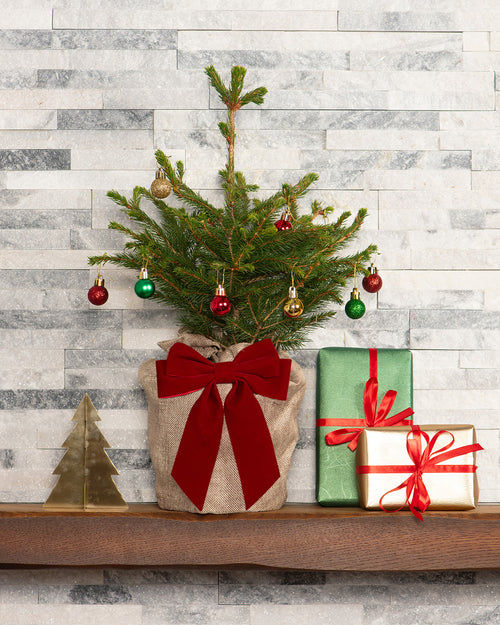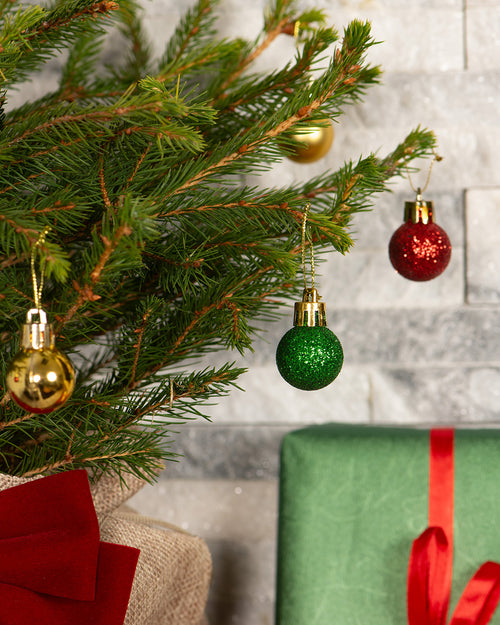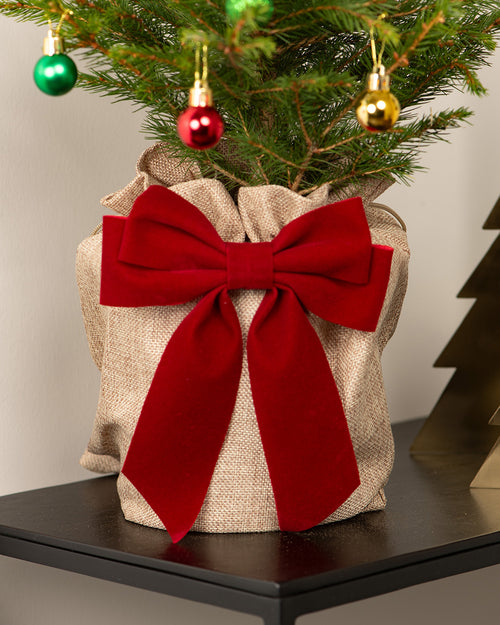 About Norway Spruce Pot Grown Christmas Trees
Our Norway Spruce Tabletop Christmas Trees, standing at a height of 40-50cm, are the perfect choice. These petite evergreens bring the festive spirit to your home with their lush, dark green foliage and iconic conical shape. These compact Christmas trees are easy to decorate with your favourite ornaments, baubles, and lights.

It is a compact size, making it the perfect addition to any size of interior decor. The distinct, conical shape and lovely Christmas scent gives it extra standout features to further enhance the beauty of nature in a smaller package.

Make your holidays memorable by bringing this gorgeous mini tabletop tree into your home. It is guaranteed to show off an elegant look, as well as a magical touch to any seasonal festivities.
Read more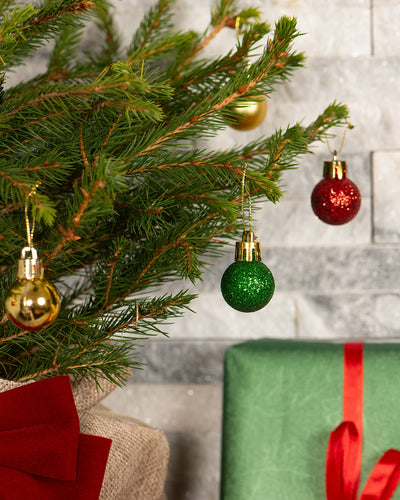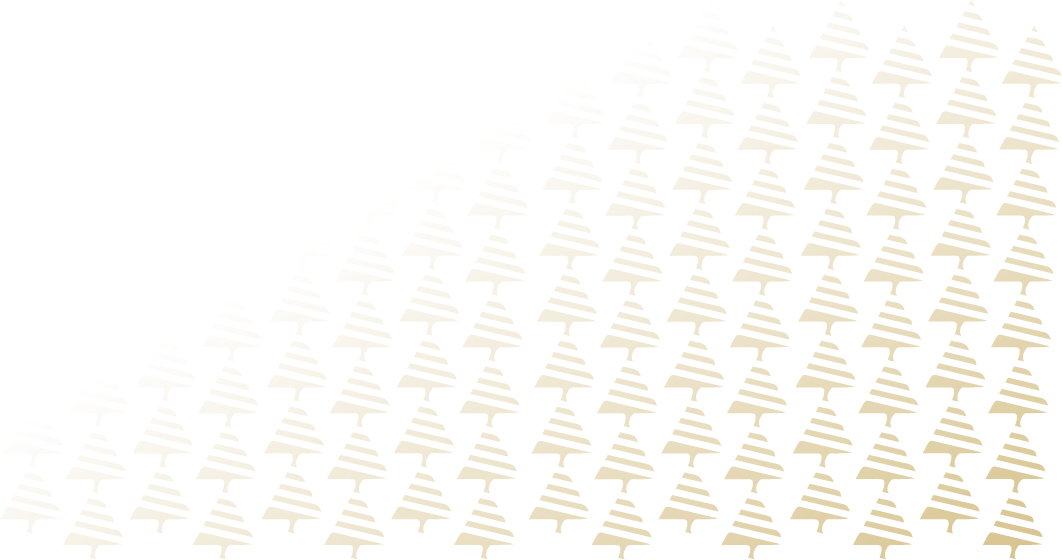 About Potted Trees
A pot-grown Christmas tree is an effortless way to create a traditional Christmas this year. Easy to decorate and even easier to maintain, the pot-grown tree is a brilliant way to bring a festive feeling to your garden.

Germinated and nurtured in the UK, each pot-grown Christmas tree is delivered in its own pot. If you keep your tree in its pot, remember to water it regularly to keep it looking fresh. Most pot-grown trees have a life of approximately 2-weeks when stored indoors, at which point the needles may begin to tremble! Move the tree outdoors to keep your Christmas tree growing year on year.

Our trees are available in multiple sizes, from small dwarf trees that are ideal for table décor to large 6-foot potted Christmas trees. All these potted Christmas tree varieties are average or low shedding, meaning they'll retain their waxy soft needles throughout the season. For our tips on how to look after your pot grown tree, read our blog.
Read more