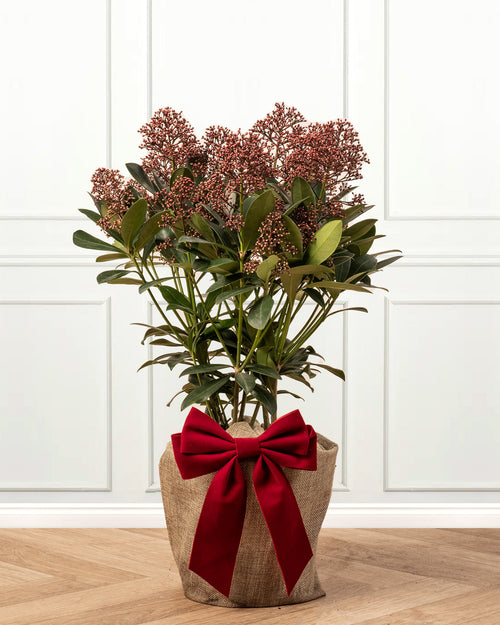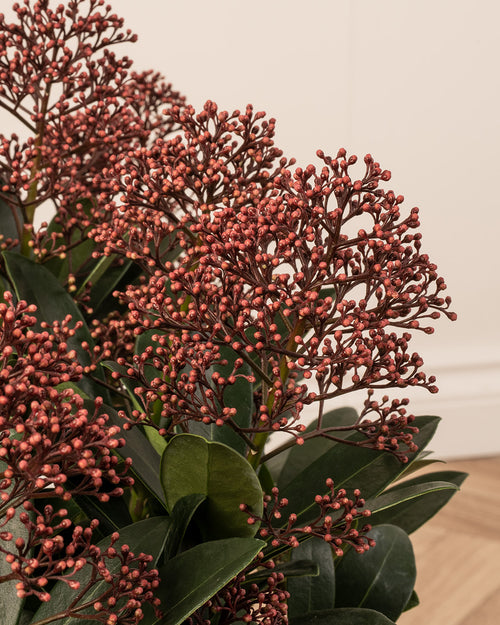 Skimmia Rubella Plant with Christmas Gift Wrap
A beautifully bushy plant with white flowers blooming in abundance from red buds in Spring. Complete with a gift bag and seasonal red bow, this plant would make a beautiful Christmas gift for the gardening and plant lover in your life to enjoy long after the festive season.
Add lights (optional)

500 Lights

500 Warm White LED Christmas Tree Lights

500 Lights

500 Cool White LED Christmas Tree Lights

500 Lights

500 Multicoloured LED Christmas Tree Lights
Add a wreath (optional)

Frosty Foliage Christmas Wreath - Luxury Natural

Frosty Foliage Christmas Wreath - Luxury Natural

DIY Holly Wreath
Delivery information
More info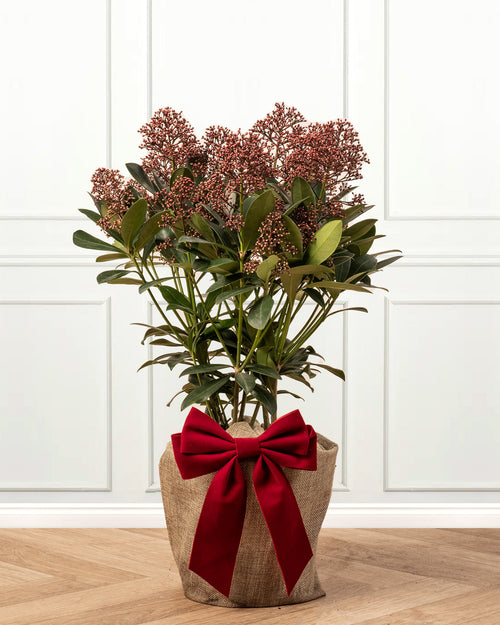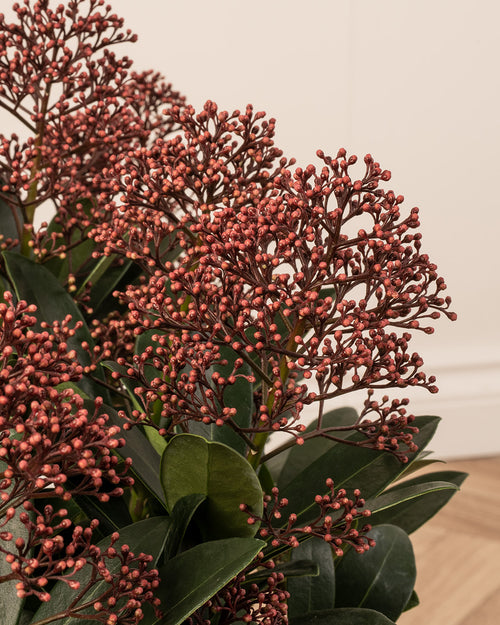 Foliage

Glossy, dark green

Fragrance

Scented flowers About Skimmia Plants
The Skimmia Rubella is a charming evergreen shrub, known for its lush, dark green foliage that adds a dash of verdant splendour to any garden. During winter, it showcases tight clusters of red buds, which blossom into aromatic flowers by the time spring graces the surroundings. This plant is highly valued for its ability to bring elegance and a burst of life to gardens, particularly during the colder seasons, ensuring your outdoor space remains vibrant and attractive.

It's essential to position the Skimmia Rubella in areas receiving partial shade, shielding it from the harshness of direct sunlight. A well-drained, consistently moist soil is key to its thriving, necessitating regular watering, especially during the drier phases of its inaugural growth year. Proper care guarantees the longevity and vibrant blooming of the plant when the season is right.

Beyond its aesthetic allure, Skimmia Rubella also plays a pivotal role in the garden's ecosystem, beckoning a variety of pollinators during its flowering period. It's the perfect pick for those wishing to infuse their gardens with refined beauty while nurturing a habitat conducive to local wildlife. Whether it's showcased individually or nestled amongst other flora in a mixed border, Skimmia Rubella is bound to be a focal point, enriching your garden with its enchanting fragrance and colour.
Read more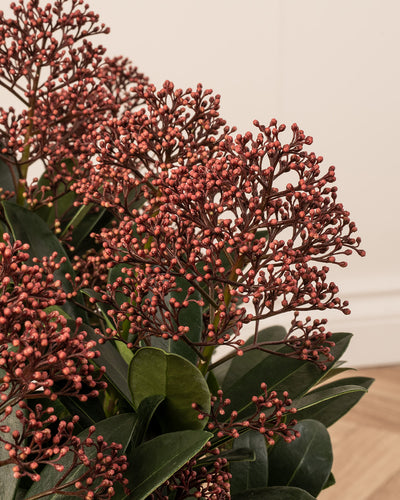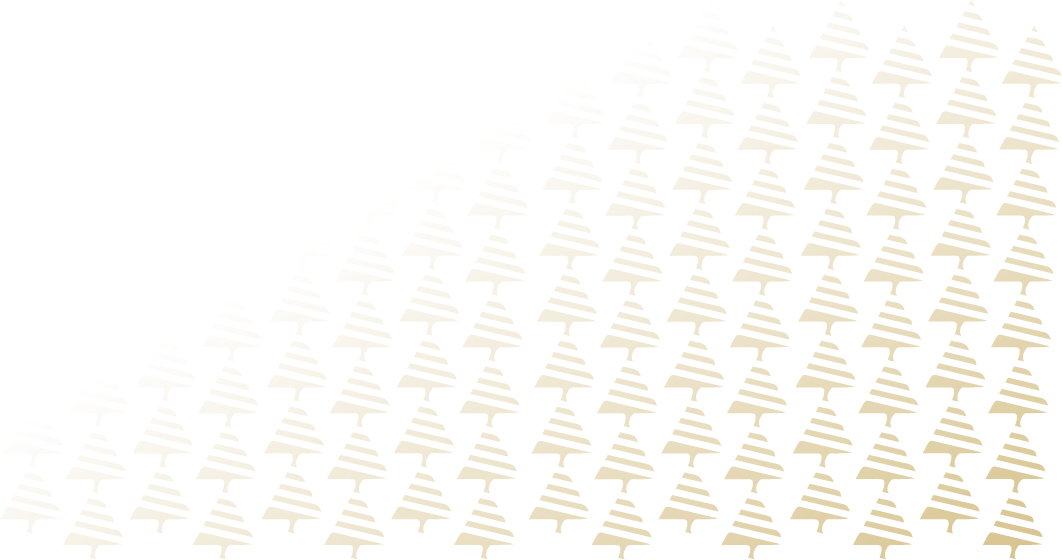 About Cut Christmas Trees
A pot-grown Christmas tree is an effortless way to create a traditional Christmas this year. Easy to decorate and even easier to maintain, the pot-grown tree is a brilliant way to bring a festive feeling to your garden.

Germinated and nurtured in the UK, each pot-grown Christmas tree is delivered in its own pot. If you keep your tree in its pot, remember to water it regularly to keep it looking fresh. Most pot-grown trees have a life of approximately 2-weeks when stored indoors, at which point the needles may begin to tremble! Move the tree outdoors to keep your Christmas tree growing year on year.

Our trees are available in multiple sizes, from small dwarf trees that are ideal for table décor to large 6-foot potted Christmas trees. All these potted Christmas tree varieties are average or low shedding, meaning they'll retain their waxy soft needles throughout the season. For our tips on how to look after your pot grown tree, read our blog.
Read more