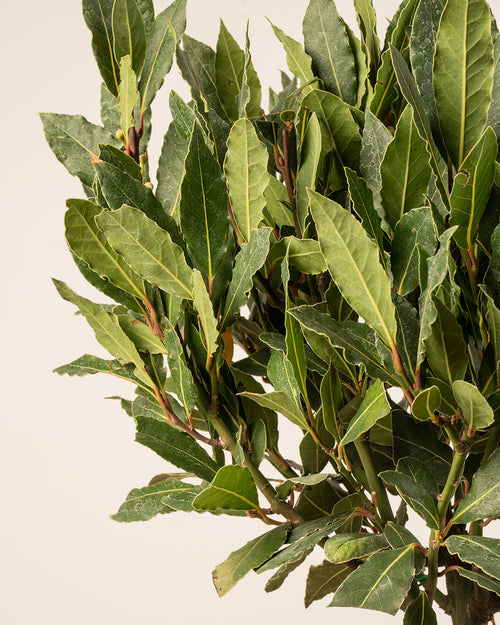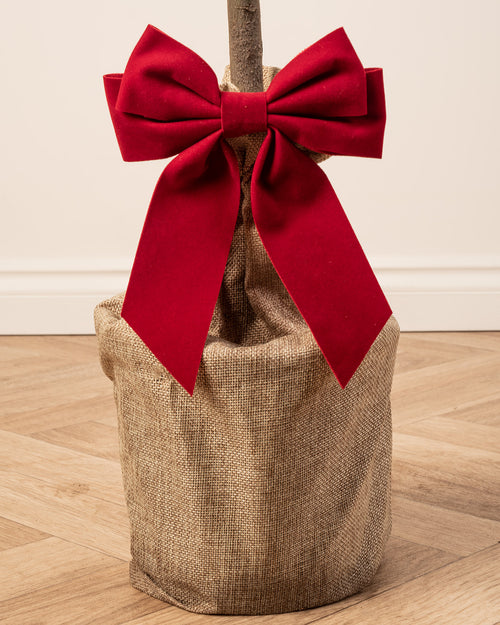 Laurus Nobilis Patio Bay Tree with Christmas Gift Wrap
An elegant 80-100cm Laurus Nobilis Bay Tree, wrapped in a traditional jute bag and festive red bow. A beautiful gift for any plant lovers to enjoy on a patio or balcony throughout the Christmas season and beyond.
Add lights (optional)

500 Lights

500 Warm White LED Christmas Tree Lights

500 Lights

500 Cool White LED Christmas Tree Lights

500 Lights

500 Multicoloured LED Christmas Tree Lights
Add a wreath (optional)

DIY Holly Wreath
Delivery information
More info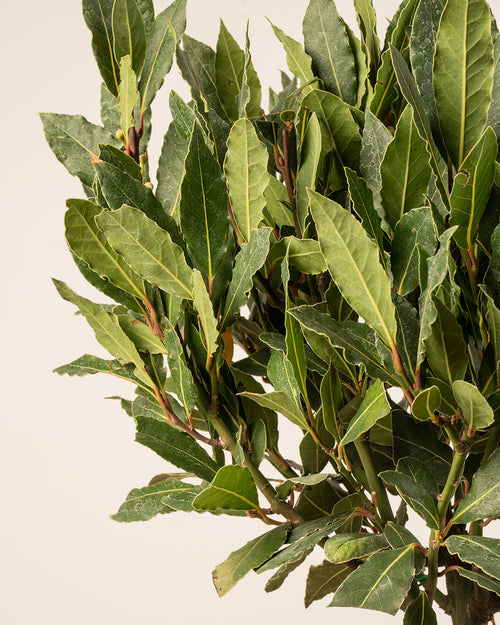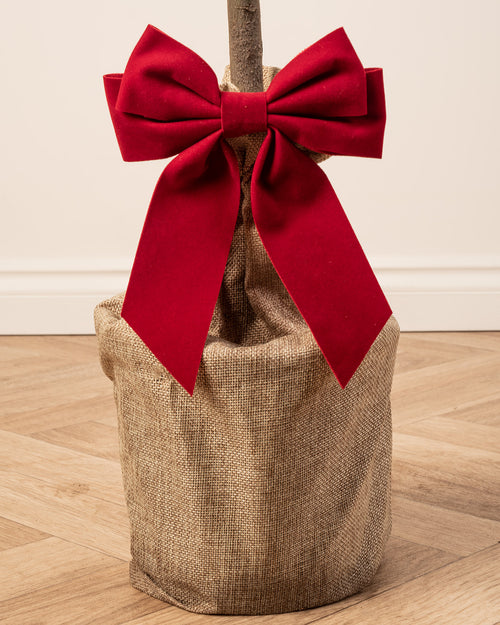 About Laurus Nobilis Patio Bay Trees
Commonly known as the Bay Tree, this bushy, ornamental Laurus Nobilis has an upright structure with leathery, green leaves that bear a lovely scent. Hints of yellow flowering will also appear in the growing season, alongside the ever-present, hardy lollipop stem. The tree is ideal for patios, driveways, balconies and small gardens.

They are valued for a year-round display of colour, and therefore interest, with initial shades of yellow and green gradually becoming a more prominent green. The trees cycle begins again every Spring.

This Laurus variety is low maintenance due to its hardy and compact structure. To maintain its lovely colour, the branch tips should be pruned back by around 10cm at the end of peak season. This will encourage fresh growth when the cycle restarts.
Read more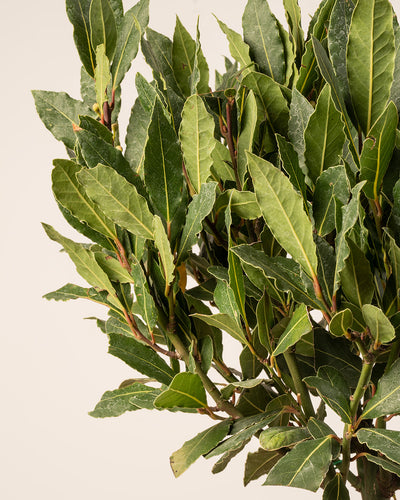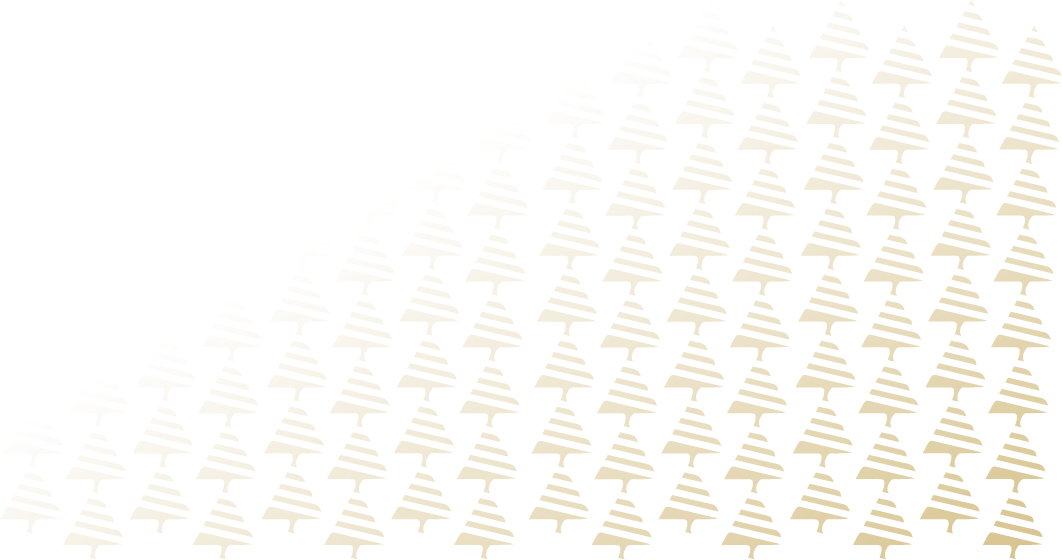 About Cut Trees
A pot-grown Christmas tree is an effortless way to create a traditional Christmas this year. Easy to decorate and even easier to maintain, the pot-grown tree is a brilliant way to bring a festive feeling to your garden.

Germinated and nurtured in the UK, each pot-grown Christmas tree is delivered in its own pot. If you keep your tree in its pot, remember to water it regularly to keep it looking fresh. Most pot-grown trees have a life of approximately 2-weeks when stored indoors, at which point the needles may begin to tremble! Move the tree outdoors to keep your Christmas tree growing year on year.

Our trees are available in multiple sizes, from small dwarf trees that are ideal for table décor to large 6-foot potted Christmas trees. All these potted Christmas tree varieties are average or low shedding, meaning they'll retain their waxy soft needles throughout the season. For our tips on how to look after your pot grown tree, read our blog.
Read more