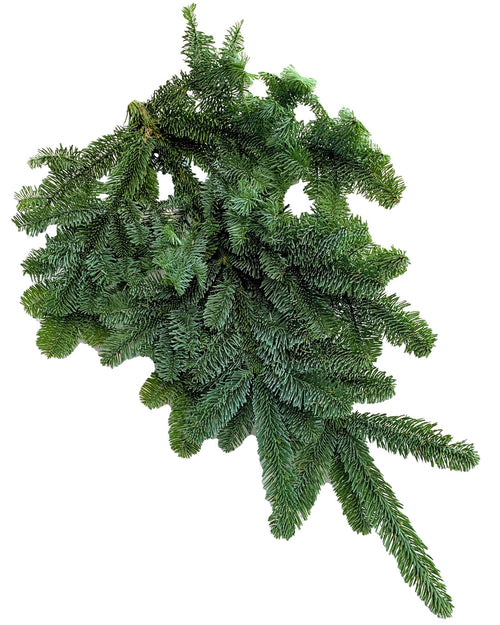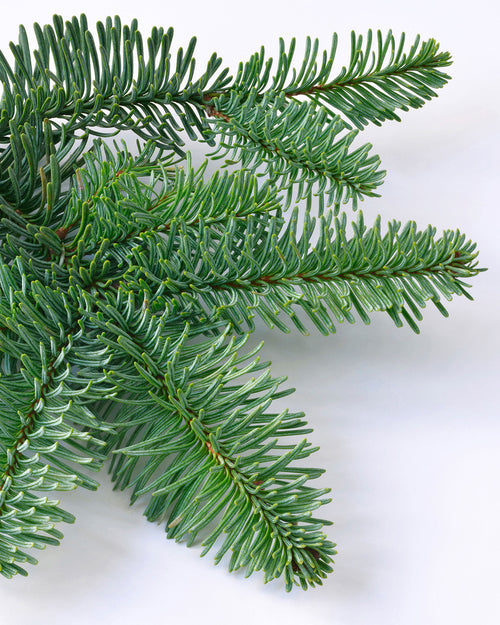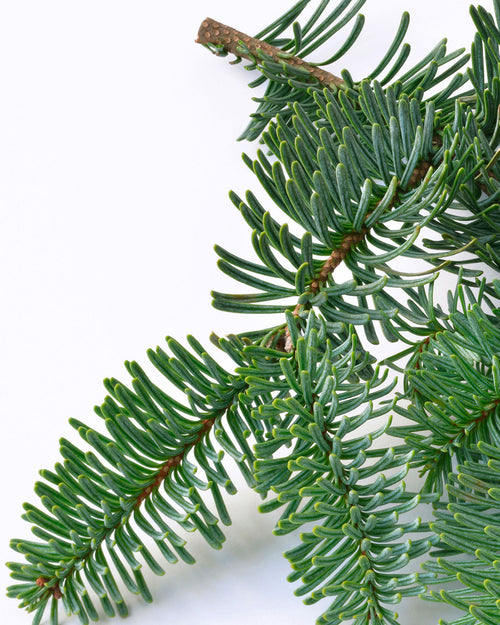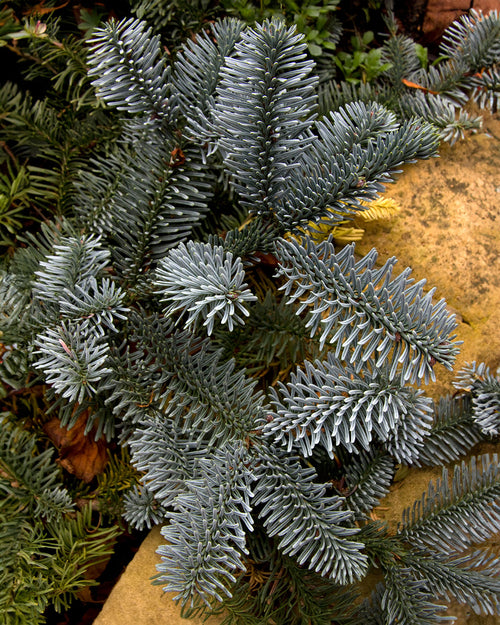 Foliage Bundle
The Noble Fir Foliage Bundle includes 3 pieces of beautifully traditional Noble Fir foliage, perfect for decorating any space during the festive season. Scented Noble Fir foliage is the perfect canvas to decorate with sumptuous ribbon, aromatic fruit, or shiny baubles to tie festive décor together.
Add lights (optional)

500 Lights

500 Warm White LED Christmas Tree Lights

500 Lights

500 Cool White LED Christmas Tree Lights

500 Lights

500 Multicoloured LED Christmas Tree Lights
Add a wreath (optional)

DIY Holly Wreath
Delivery information
More info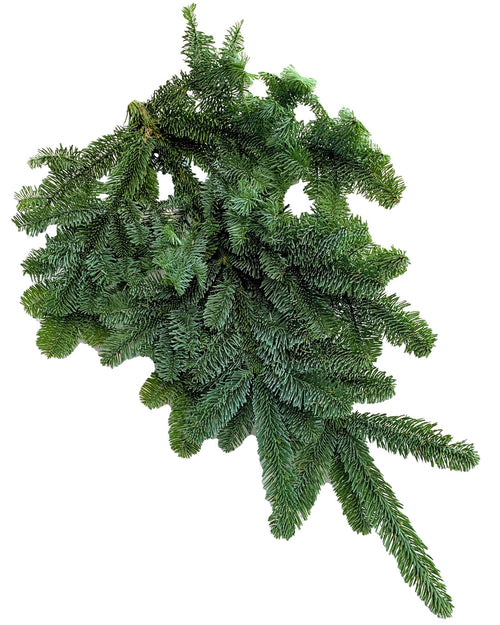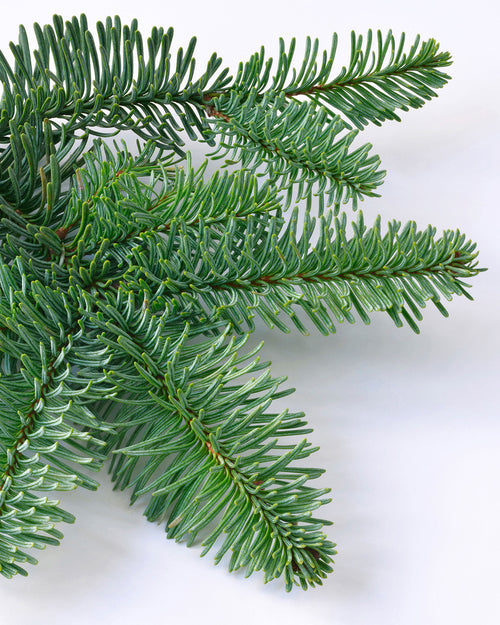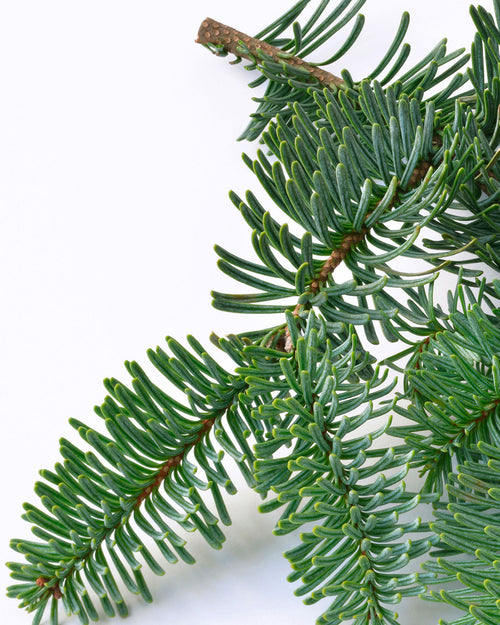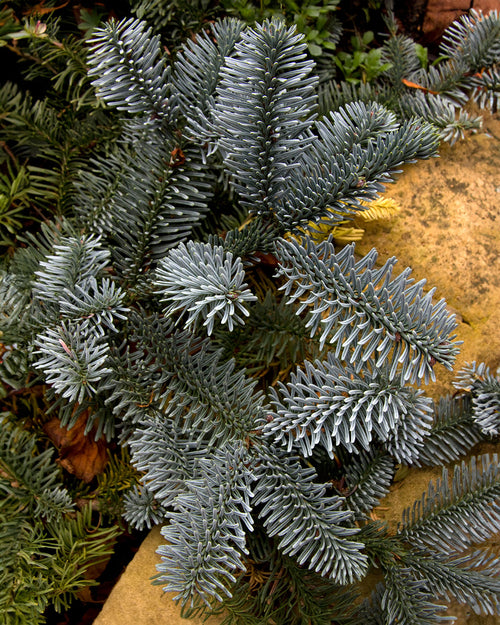 Outdoor/indoor

Indoor or Outdoor About Foliage Bundle
You can tell when you're looking at a real fir Christmas decoration, the dark glossy needles and aromatic scent are impossible to recreate with faux materials. Bristling with fresh-scented needles, this Christmas foliage bundle is perfect for festive greenery-based decorations.

The lush clippings of Noble Fir trees are grown locally on the Christmas tree farms across the UK. A naturally muted green colour, this Christmas foliage is the perfect match for our fresh cut fir trees – the Fraser Fir, Korean Fir, and Nordmann Fir.

You will absolutely adore the forest-like fragrance that emanates from this real Christmas foliage. It's a subtle scent that matches beautifully with the cinnamon-spiced aromas that swirl through your home at this time of year. Ideal for hanging indoors or outdoors, this blank canvas is just waiting to be adorned with fresh or faux flowers, berries, dried fruits, ribbons, and natural accents to match your theme.