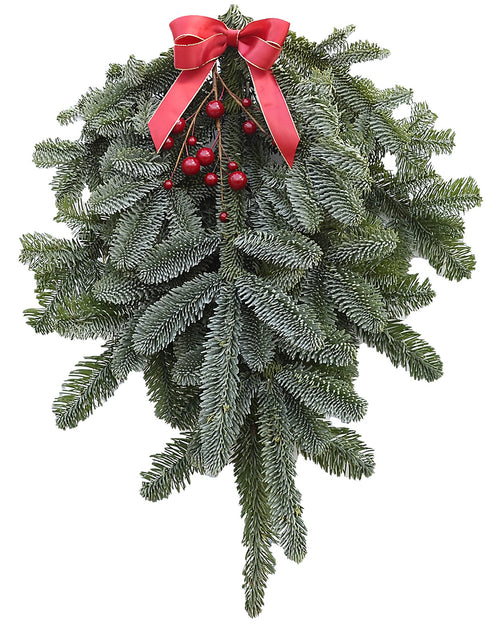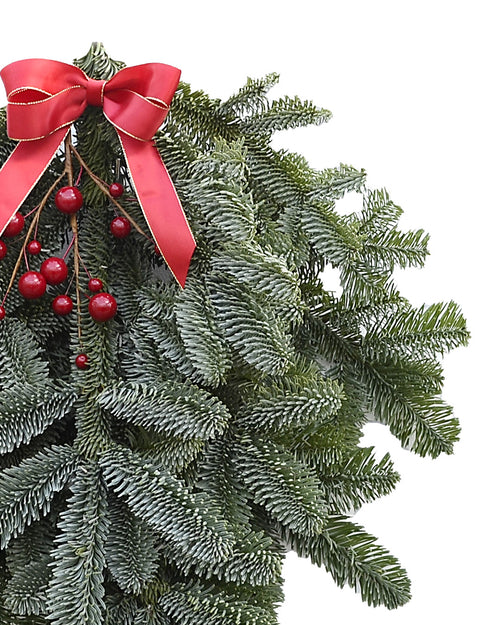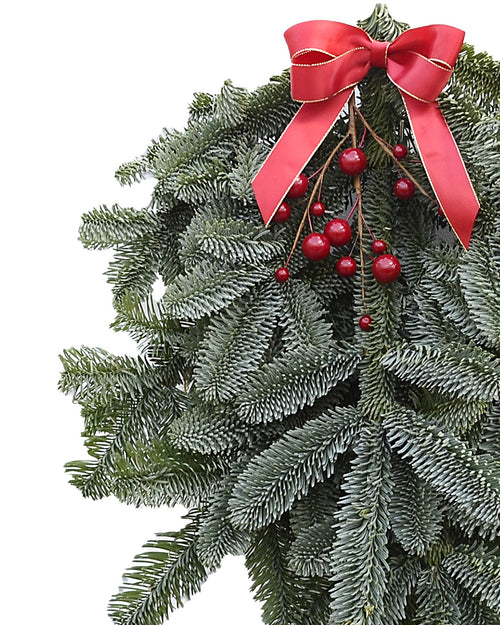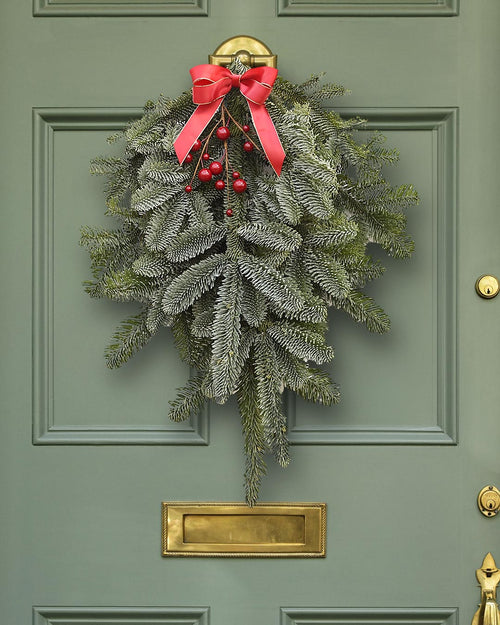 Merry Door Hanger
The Merry Door Hanger is a beautifully traditional decorative piece. Being approximately 30-40cm, it is perfect for any front door throughout the festive season. Aromatic Noble Fir foliage is adorned with red berries and a charming gold-trimmed bow, bringing the Christmassy display together.
Add lights (optional)

500 Lights

500 Warm White LED Christmas Tree Lights

500 Lights

500 Cool White LED Christmas Tree Lights

500 Lights

500 Multicoloured LED Christmas Tree Lights
Add a wreath (optional)

DIY Holly Wreath
Delivery information
More info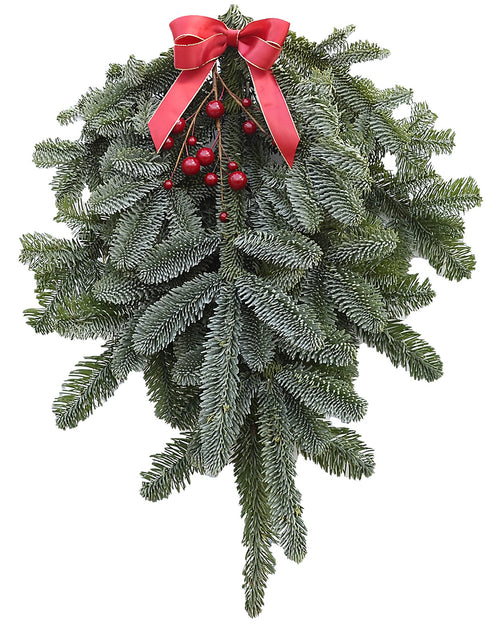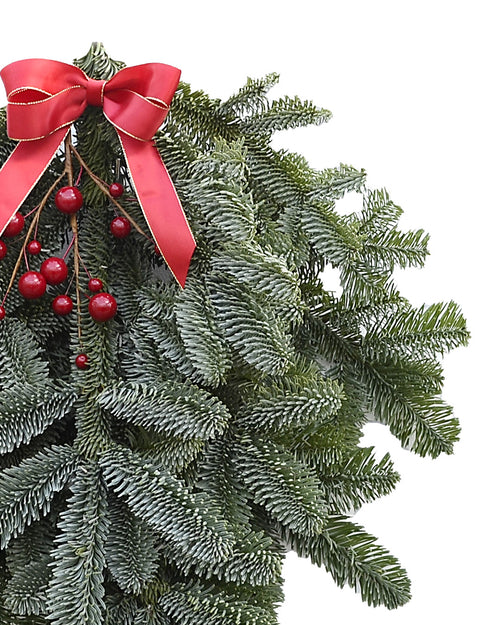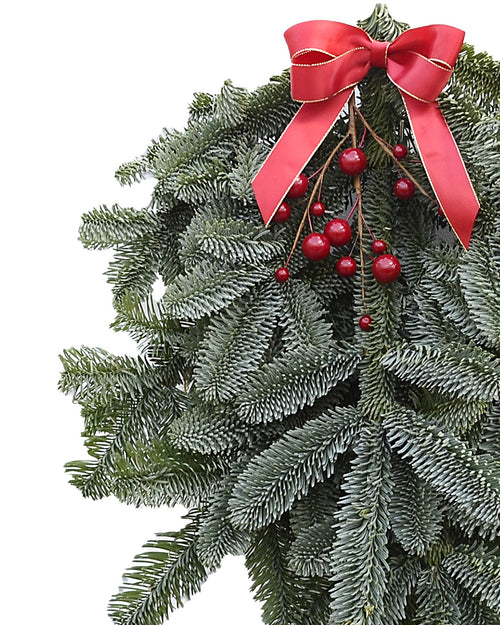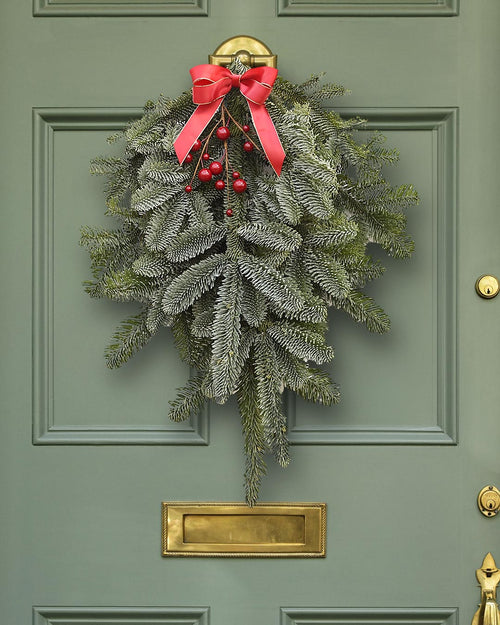 Outdoor/indoor

Indoor or Outdoor About Merry Door Hanger
There's no sight that evokes the feeling of Christmas more than seeing fresh Christmas foliage hung upon a door. This beautifully crafted Christmas door hanger is made with elegant fir branches, creating a deeply scented decorative item. With traditional ribbon offsetting the dark green Noble fir foliage, it's truly eye-catching. Amidst the branches that emit a strong and refreshing forest scent, you'll find a cluster of winter berries.

You can tell when you're looking at a real fir decoration, the dark glossy needles and aromatic scent are impossible to recreate with faux materials. This Christmas decoration is ready to hang as soon as it arrives. You could even use our glittering strings of lights to customise it further.

The Merry Door Hanger is woven into a sturdy base, ensuring the slender branches stay firmly in place wherever you hang it – indoors or out. The clippings used are harvested from our UK-based Christmas tree farms, freshly cut to ensure that your decoration lasts throughout the season with vibrant lush green needles firmly attached.